For Agency & In-House recruiters – The recognition you deserve and the credibility you need.
The British Institute of Recruiters is the Professional Body operating The Recruitment Certification Scheme.
The BIOR personal certification is designed for recruitment professionals, whether you're at entry-level or looking to boost your career progression, we will be with you every step of the way.
Discover your potential and advance your career opportunities, promotion and job portability.
The certification also encourages lifelong learning, professional development and enhances your reputation amongst your peers. Find out how to get started and successfully earn a BIOR Personal Certification with complimentary membership, industry news and insights.
Still, looking for more reasons? Look no further! The Recruiting Times surveyed 100 recruitment agencies and 87% stated that they preferred Certification over just membership as Certification offered a definite competitive advantage.
Recruitment Certification delivers the recognition you deserve and the credibility you need. It is a simple but effective scheme that demonstrates to clients your understanding of fundamental recruitment knowledge, terminology, and processes in effective and compliant recruitment.
What Certification Offers:
Enriches self-image and reputation among peers
Improves career opportunities, promotion, and job portability
Encourages lifelong learning and professional development
Includes BIOR membership
Receive Industry News & Insights
Your Journey to Certification & Membership
Step 1: Join online or register your interest on our website​
Step 2: Receive your login details for your BIOR account
Step 3: Create your individual profile page
Step 4: Submit relevant qualification or recruitment experience
Step 5: Take and pass the Certification Assessment that covers the Conduct Regulations
and the BIOR Code of Professional and Ethical Conducts​
Step 6: Submit two candidate references​
Congratulations you have just joined the fast-growing number of Certified recruiters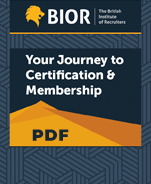 Personal Level of Experience
Certifications for every stage of your career and include BIOR membership.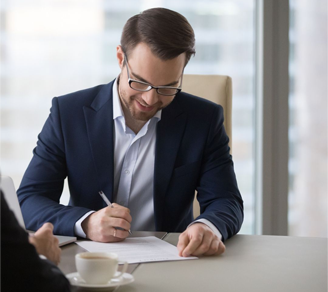 Affiliate: (ABIOR)
For recruiters with no recruitment qualification and less than 5 years' experience.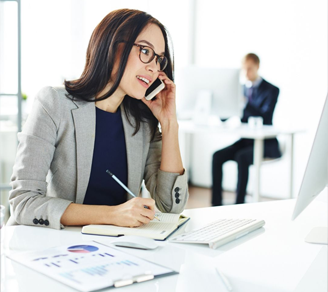 Member: (MBIOR)
For recruiters with:
L3 or above recruitment qualification or
5 years recruitment experience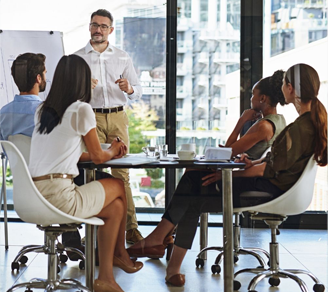 Fellow: (FBIOR)
For recruiters with:
5 years senior level recruitment experience + L3 or above recruitment qualification or
10 years senior level recruitment experience